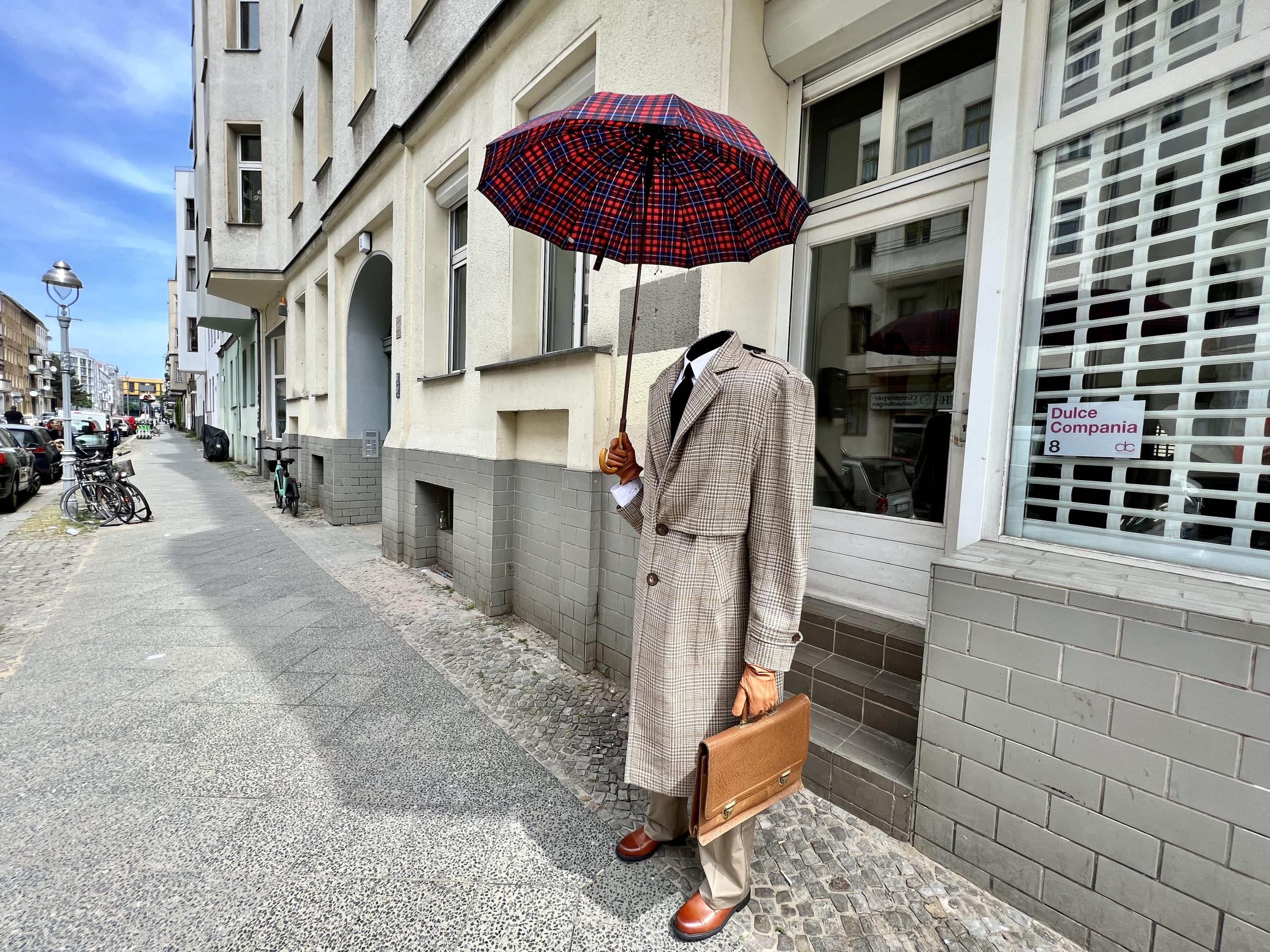 Headless Men
– British Gentlemen –
The headless British Gentlemen complete our absurd headless ensemble. The two gentlemen inspire with their British charm.
Elegantly dressed in typical British trench coats, they are ideally suited for reception situations, trade fair events, corporate events and conferences.
More photos will follow shortly.
 
These elegant and absurd walk acts can be booked as stand-alone figures, as well as in combination, for e.g.:  

- Gala events 
• Red Carpet 
- Trade fairs / Conferences
• Corporate events 

and as a dynamic figure for: 

• street theatre festivals
• Walk Acts for large-scale events 

The Walk Act Headless Gentlemen - British Gentlemen is available for events throughout Germany as well as for international events. These suggestions are based on experience gained at numerous events. Nevertheless, we offer individually tailored, unique event experiences. The recommended time frame for the Walk Act Headless Men - British Gentlemen is 1 hour and 30 minutes, which can be performed either as one complete set, two 45-minute sets or three 30-minute sets. To prepare, the performers need approximately 1 hour before the start of the event.