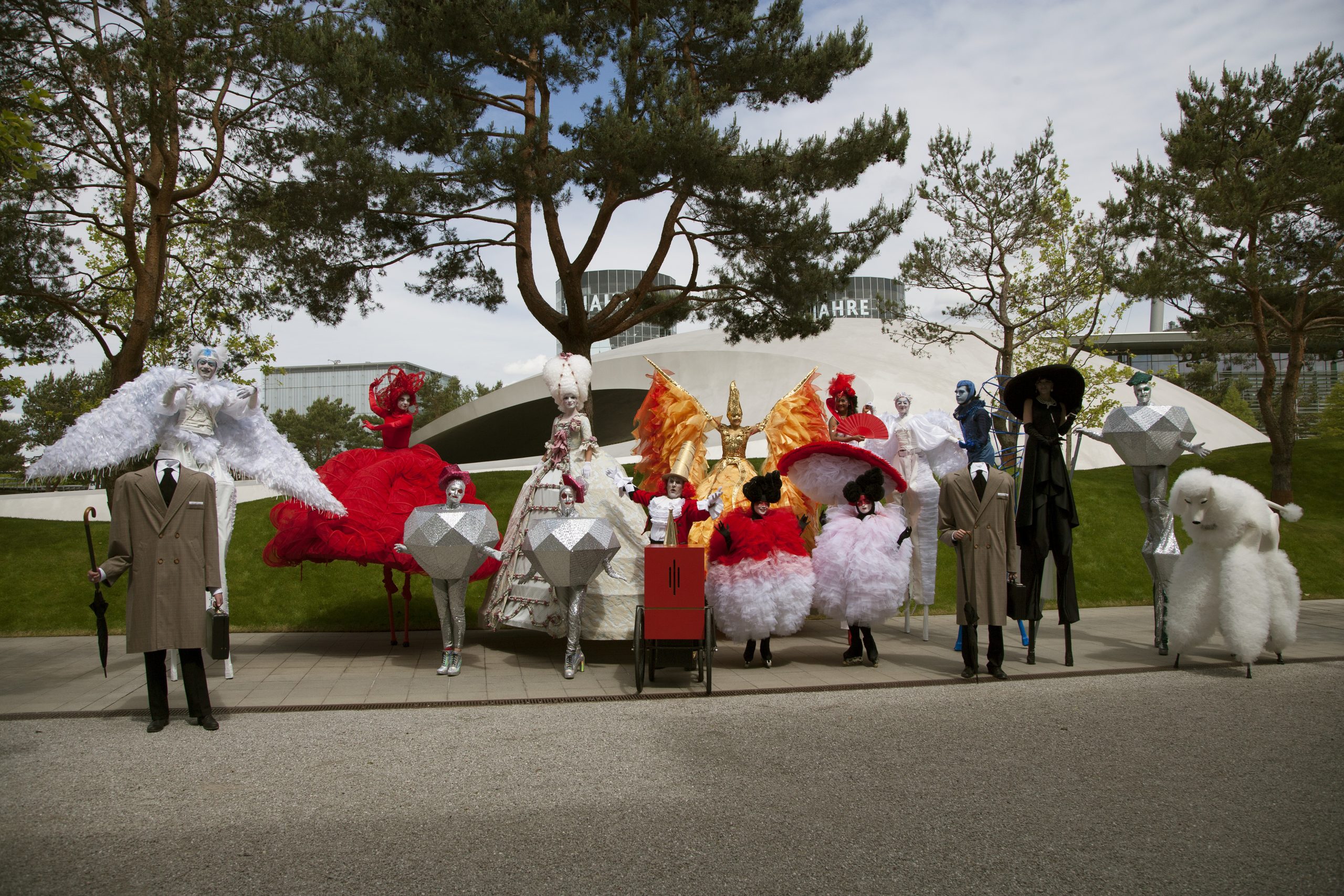 PREMIUM WALK ACTS & STILT WALKERS
Enthuse people:
Walk acts that make your event a lasting experience.

Universal advertising medium:
Use at trade fairs and promotions - attention-grabbing and surprising.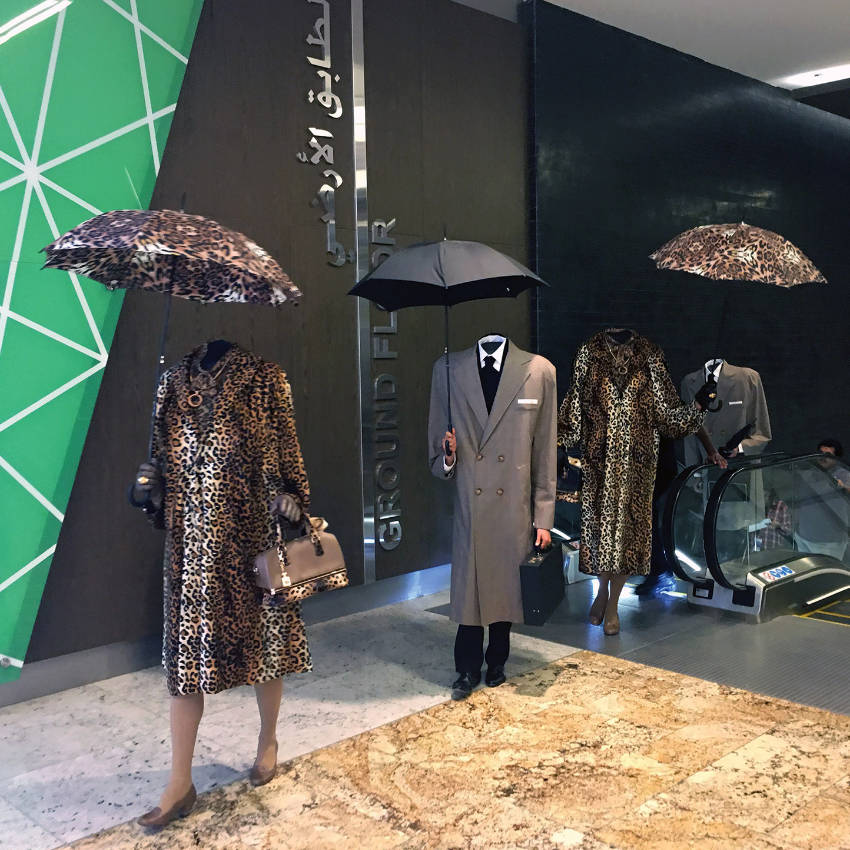 Halloween – Schaurig / Absurd – Auf dieser Seite finden Sie eine Übersicht beliebter Halloween-Walk…
PREMIUM WALK ACTS & STILT WALKERS
Since our foundation in 2003, we have been realising unusual Walk Acts and show productions of various sizes. With high-quality and glamorous costumes, surprising show ideas and professional actors from the fields of artistry, dance and acting, we provide emotional experiences.
COSTUMES OF OUR WALK ACTS & STILT WALKERS:
The focus of our work is clearly on extravagant, unique productions and glamorous costumes for our walk acts. Thus, we regularly create new stilt figures, walk act costumes for our floor and skate figures or Segway attractions, which are specially designed for the premium sector. To meet the highest demands of our customers, we rely on very high-quality materials and their finest workmanship. Our customers appreciate this effort, the quality and the variety of our costumes. Very many long-standing and trusting cooperations are proof of this.
ARTISTS
Our artists also meet the high demands of our customers. All of them have been working professionally in the theatre for many years. They are trained dancers, actors and acrobats and have a very good quality of movement. Our current stilt ensemble is made up of performers from a wide variety of backgrounds. They come from Brazil, Peru, Chile, the USA, Italy, Korea, Japan, New Zealand and Germany.
Our Stilt walkers mainly work with stilts of 1.20m height. As a result, they reach a height of approx. 3-3.5m as stilt walkers. Accordingly, as walk acts they have an enormous presence and wide-ranging effect. Some of our walk acts also perform with jumping stilts, roller skates and freehand Segways. This allows for extraordinary movements and plays on our costumes.
PARADES AND PROCESSIONS WITH OUR STILT THEATRE:
In addition to our main field of activity, the performances of our stilt walkers and walk acts in the gala sector and at corporate events, we have increasingly focused our attention on the realisation as a parade formation to play large areas. Our large repertoire of stilt figures and floor walk acts enables us to offer our customers parades with up to 30 actors. Thanks to this unique selling point, we have been delighted to receive invitations for our stilt theatre to many great international street theatre festivals for several years now! Street theatre festivals!
BOOKING OUR WALK ACTS & STILT WALKERS:
For your events, you can draw on a constantly growing repertoire of extraordinary show modules. However, we are also happy to develop show concepts tailored to your respective needs and budgets at the highest level.
OUR WALK ACTS & STILT WALKERS CAN BE BOOKED FOR:
large & small events (indoor & outdoor)
corporate event / company party / club event
gala & reception
product presentation / company presentation / promotion
city festival / festival / street theatre festival
Anniversary & Wedding
Trade fair / Congress / PR campaign
Fashion Show
Open Sunday / Midnight shopping
Christmas market / Christkindl market
Variety event / Dinner show
Roadshow
Commissioned production
Video production / Film production / Theatre production / TV show
Parade / Procession
If you would like to book a walk act or a stilt ensemble, or if you would simply like to find out more about our wide range of services, please contact Dulce Compania - the sweetest temptation!
WE ARE INTERNATIONALLY ACTIVE.
Berlin, Hamburg, München, Köln, Frankfurt am Main, Stuttgart, Düsseldorf, Leipzig, Dortmund, Essen, Bremen, Dresden, Hannover, Nürnberg, Duisburg, Bochum, Wuppertal, Bielefeld, Bonn, Münster, Karlsruhe, Mannheim, Augsburg, Wiesbaden, Mönchengladbach, Gelsenkirchen, Braunschweig, Aachen, Kiel, Chemnitz, Halle, Magdeburg, Freiburg, Krefeld, Mainz, Lübeck, Erfurt, Oberhausen, Rostock, Kassel, Hagen, Saarbrücken, Potsdam, Hamm, Ludwigshafen, Oldenburg, Osnabrück, Leverkusen, Heidelberg, Darmstadt, Regensburg, Ingolstadt, Offenbach, Fürth, Würzburg, Ulm, Heilbronn, Pforzheim, Wolfsburg, Göttingen, Bottrop, Reutlingen, Koblenz, Bremerhaven, Erlangen, Trier, Recklinghausen, Jena, Salzgitter, Hildesheim, Gütersloh, Kaiserslautern – Baden-Württemberg, Bayern, Berlin, Brandenburg, Bremen, Hamburg, Hessen, Mecklenburg-Vorpommern, Niedersachsen, Nordrhein-Westfalen, Rheinland-Pfalz, Saarland, Sachsen, Sachsen-Anhalt, Schleswig-Holstein, Thüringen